Frame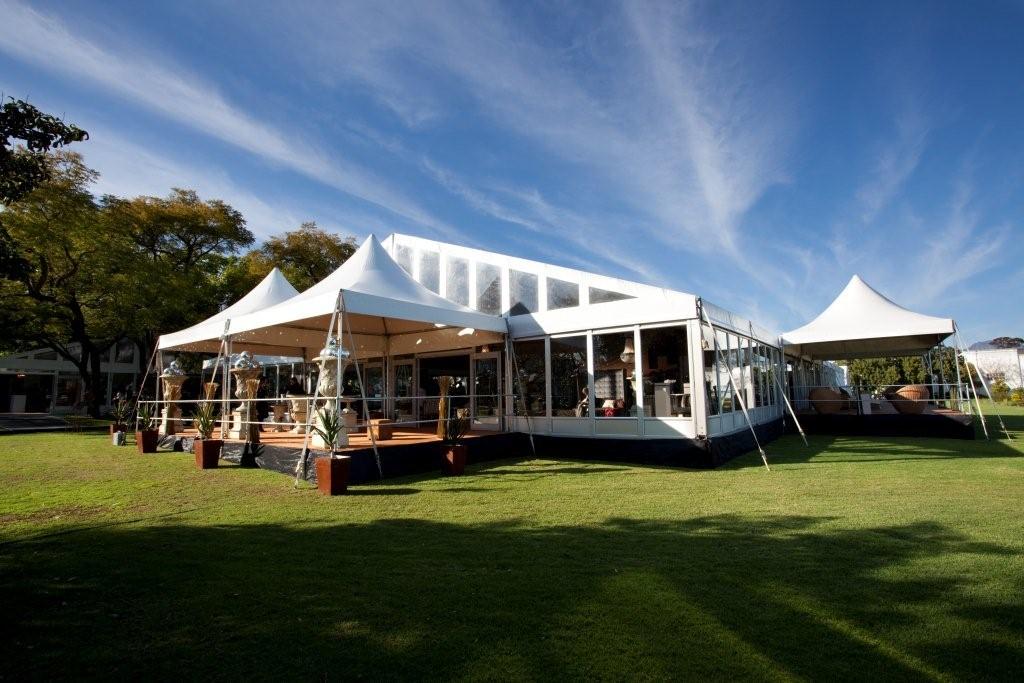 Frame Marquees, sometimes termed "Clear Span Structures". These marquees use PVC cladding over a metal frame work. The frames can be either steel or aluminium with the weight of steel limiting the span width. Frame marquees can be set up on any level surface and are particularly suited for business or public events.
Steel fame marquees are more economical to hire than the more sophisticated aluminium versions. The top of the range frame marquees available from Ron's Hire offer optional extras, including glass doors and windows, decking and integrated flooring, custom draping and décor, temperature control and designer lighting.
The best marquee for the occasion is determined by the size and nature of the function, location and budget. Ron's Hire consultants will present the alternatives at any time. However a site inspection and review of the event objectives is always the best approach.
Marquee size should be properly calculated bearing in mind everything that needs to be accommodated in the event venue. As a rough guide though, one can work on an allocation of 1m2 per person standing or seated cinema style or 2m2 per person seated for a meal.
Please view the marquees on our site and contact us for any futher details to make your event a special occasion.
10m x 6m White Freestanding Frame Marquee

Door- Glass Double door (2x glass panels with door in 5m bay)

White Steel Frame Marquee



White Aluminium Frame Marquee